Straddling the mighty Waikato River and just an hour and a half's drive from Auckland, this is the gateway to the centre of New Zealand's North Island. Known for its welcoming spirit, impressive history, natural beauty, and a central precinct packed with cafes, restaurants, and bars, Hamilton has all the essential elements of a great break. 
But don't harness yourself to the city alone. With a rental car ready to go, you can explore the surrounding countryside. Here's what to see and do when you're next visiting Hamilton. 
Hamilton's Don't-Miss List
It's not really hidden, but no trip to the city would be complete without a visit to Hamilton Gardens. Work on establishing a public garden began on this site in the 1950s, and now, thanks to a huge effort by the local community, the site includes plantings that represent styles of gardens from around the world, from a Chinese scholars' garden to an Italian Renaissance Garden, where summer sees the Seville oranges being harvested to be turned into marmalade.
Want to check out some of the city's newest businesses in a historical site? Head to Matangi Dairy Factory, which dates to 1919. It's been fully restored and has attracted a whole lot of different businesses, from vintage homewares store The Sunday Society to Bootleg Brewery. Sip on some of the excellent brews; there are even a few light varieties, as well as coffee and soft drinks, for the designated driver. 
Also worth a look, particularly in summer when there's a program of live music, open-air films and markets, is Victoria on the River (VOTR). This urban architecture project, which includes artist Robert Jahnke's sculpture Te Tatau Ki Kirikiriroa at its heart, has incorporated tiers in an amphitheatre-style setting with views up and down the Waikato River. Before you head there, grab a couple of scoops from local legends Duck Island Ice Cream on Grey Street then cross the bridge and walk along the river to get to VOTR. 
Did you know a 15-minute foray in your rental car will take you to New Zealand's only commercial tea plantation? Zealong Tea Estate is home to more than 1.2 million tea plants, all of them grown organically. Sign up for the tea tours that guide you through the history of New Zealand tea and lead you through the plantation where you'll discover how it is picked and processed. The tour also includes a tea tasting and a signature high tea with dainty sandwiches and sweet treats overlooking the lush grounds. 
This part of the country attracts many film buffs because you can visit Hobbiton, the set used in Peter Jackson's Lord of the Rings and The Hobbit trilogies. There are tours throughout the day that take you past Hobbit Holes, the Mill and to the Green Dragon Inn. If you're super keen to get the full experience though, book the Evening Banquet Tour. It includes the regular two-hour tour, taken at dusk, then a feast fit for a hobbit in the Green Dragon Inn. Expect the tables to heave under the weight of the delicious fare. And when you've eaten your fill, you'll stroll by lantern light through the Shire to end your evening.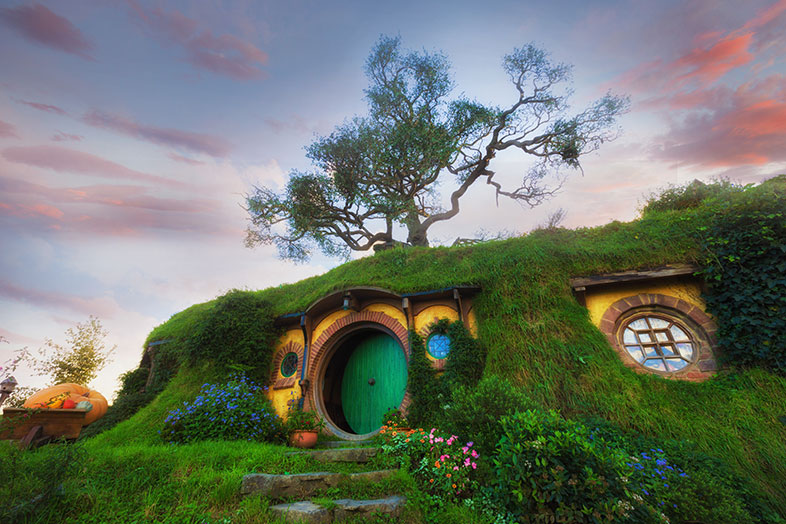 Hamilton's Natural Wonders
There's a spot, about an hour's drive from Hamilton, that will make you feel as though you've stepped into prehistory. Sanctuary Mountain Maungatautari is a 3,400-hectare rainforest protected by a predator fence. Follow the walking trails on the mountain to see some of the hundreds of species – kiwis, tuatara, takahē, giant wētā, native bats – thriving in this ecological paradise. If you're not very good at spotting animals, join one of the 90-minute Ancient Forest Guided Walks where a guide will tell you all about the sanctuary and point out native trees and birds like the cheeky kākā parrot.
If you didn't know, the green hills of Waitomo would look perfectly normal, but beneath them is a whole other world at Waitomo Caves. If you're feeling relaxed, follow the Ruakuri Walk that leads through a forest gorge, under limestone arches and to a staircase that leads into a huge cave. Otherwise, in the spirit of adventure, join Black Water Rafting Company for an underground adventure that includes tubing, leaping and floating through Ruakuri Cave. As you're floating, look up into the limestone galleries where you can see the glow worms.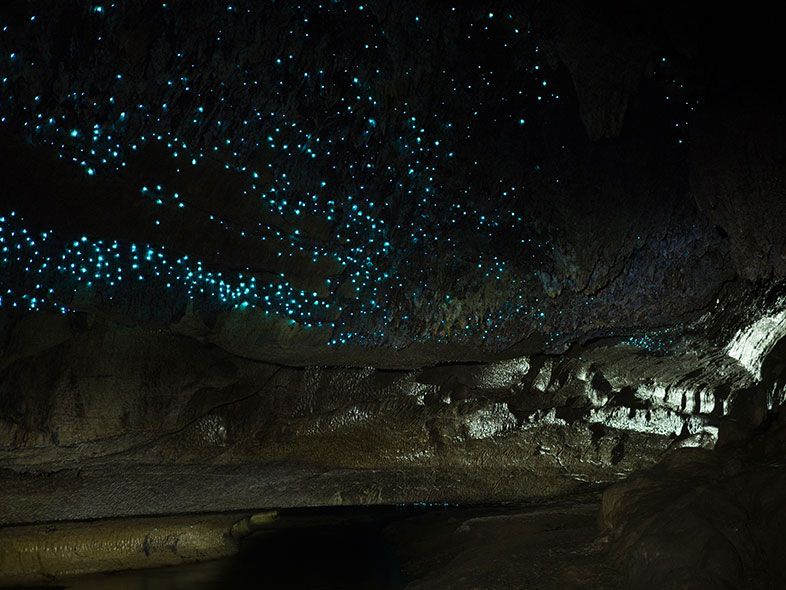 If you decide to go to Raglan for the day to enjoy the unique coastal scenery, don't forget to stop at Wairēinga/Bridal Veil Falls. Take an easy 10-minute walk from the car park to the top of this incredible 55-metre cascade. Then there's a set of steep stairs to the bottom where you can look up at the falls in awe. 
When you're ready to explore the best of Hamilton and beyond, hire a rental car from the airport.