Easy Access Bus Service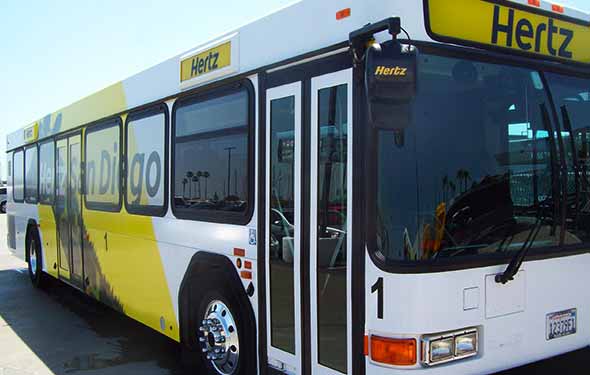 If you think airport courtesy buses are all alike, you haven't seen the Hertz Easy Access bus. Available at several Hertz airport locations.
Low floor design - only one short step to climb.

Easier to board - especially with luggage or small children.

Electrically-operated ramp - provides easy wheelchair access.

Extra-wide doorways 

Wider and roomier aisles

Handy waist-high luggage rack - eliminates the need to reach up for overhead storage.
For anyone carrying a heavy bag, a bulky backpack or a small child, the ease of convenience of the Hertz Easy Access bus will be a welcome relief!
At Hertz, we know exactly how you feel, so we have exactly what you need.
America's Wheels®